The governing body's chief executive Nick Hockley's thoughts follow Simon Hamer's controversial slip-catch upside down on the first day of the third test between Australia and South Africa
Cricket Australia may change the way replays are provided to the third umpire in light of the controversy over the failure of Marnus Labouchagne to be sent off on the opening day of the third Test between Australia and South Africa. I have.
Labuchaneu was pardoned by Richard Kettleborough, who ruled that he had grazed the grass before Simon Hamer's slip catch was taken.
Speaking to radio station SEN, Cricket Australia CEO Nick Hockley suggested that governing bodies "consider and consider" a protocol for providing replays to television actors.
Kettleborough primarily looked at side-on angles provided by the series' host broadcaster, Fox Sports. This made it difficult to see if the ball went straight into Hamer's hands.
Another head-on replay of making the rounds on social media was provided by Seven Network and appeared to show the catch more clearly in play.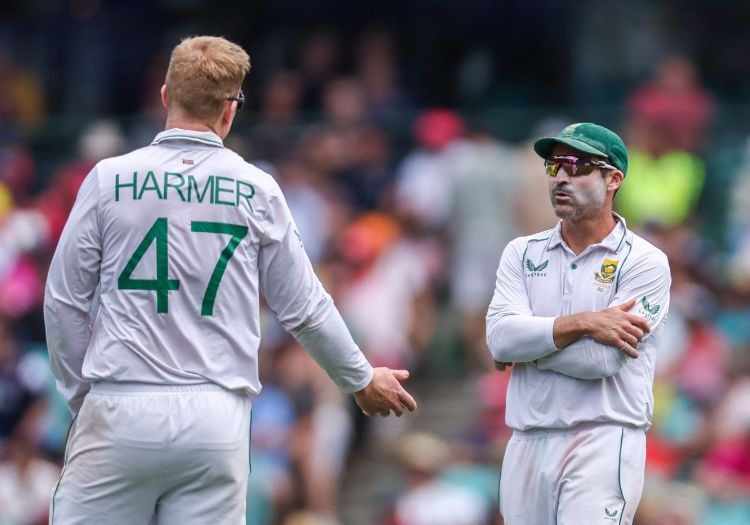 South Africa was unhappy with the decision (David Gray/AFP via Getty Images)
Mr Hockley said: information available to them.
"It's something we think about and see and review. We'll look at it after the test matches are over."
In any event, Labuchagne fell shortly afterward, forcing Henrich Nolce to wicketkeeper Kyle Verane at the end of a weather-affected first day. Australia claimed dominance on his second day, finishing 4 for 475, with Usman Khawaja unbeaten on his 195.
---
Related topics
Please make sure all fields are completed before submitting your comment.